Yacht Charter
Dubai
Have Fun While You Are Still Under The Sun! Yacht Charter Dubai Offer Our Clients With The Best Yacht Rental Services. Our Years Of Experience And Collective Knowledge Serves To Make Your Yacht Rental Dubai Experience Exceptional. Experience The Freedom Of Being In The Ocean Breeze Bringing A Smile On Your Face. Don't Wait And Get Yourself On Board With Yacht Hire Dubai In Your Dream Destination.
yachts
Notorious
AED 4000 / hour
Captain Queen Yacht
AED 800-900 / hour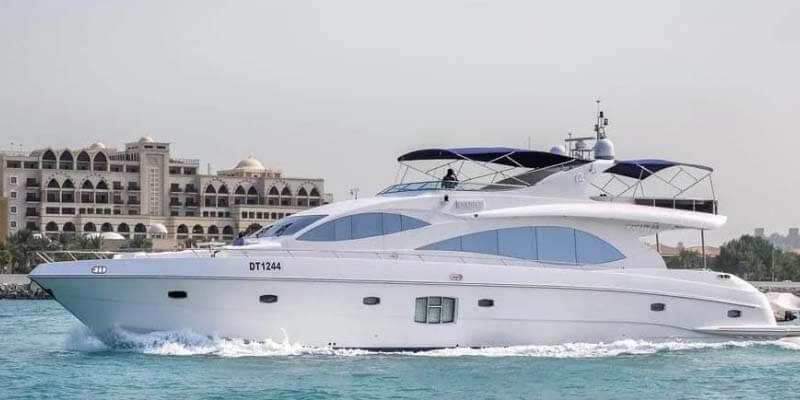 Lady of Sea Yacht
AED 3000-3500 / hour
Gugu Boat
AED 4000-5000 / hour
Lotus Yacht
AED 14,990 / hour
Desert Rose Yacht
AED 6000 / hour
Virgo
AED 2000-2250 / hour
135 Feet Yacht
AED 4000 -45000 / hour
Mermaid Yacht
AED 600-700 / hour
Sea Breeze Yacht
AED 1000-1200 / hour
Big Daddy Yacht
AED 4000 – 4500/ hour
Magix Yacht
AED 1500-1800 / hour
XT Sea Yacht
AED 1200-1500 / hour
Additional services
Easy Yacht Is Your One-Stop Shop For The Ultimate Yacht Charter Dubai. Keeping In Mind The Diverse Backgrounds Of Our Customers We Provide A Range Of Services And Yachts Depending On Your Preference And Budget. You Can Organize Everything From Birthday Parties And Weddings To Corporate Events And Family Gatherings. We Are Committed To Providing The Absolute Best To Anyone Who Chooses Easy Yachts.